Services
Thinking about Buying a Home?
A quality pre-purchase home inspection can prevent your dream home from turning into a nightmare after closing. With a 1st Choice inspection, you can uncover any hidden issues in a prospective property that could cost money, time and stress later on.
Getting Ready to Sell Your Home?
Let 1st Choice Inspection Service give you an advantage in the highly-competitive housing market. By having a prelisting inspection done, you'll receive an independent, unbiased evaluation that will allow you to anticipate and correct any issues with your home – before those issues can cause problems with a potential home buyer.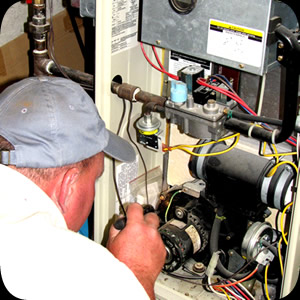 Services & Pricing
Reports are delivered the same day of your inspection. There is a 24 hour turnaround time on radon tests. Clients are always welcome at inspections.
For more information about obtaining a pre-purchase inspection, pre-listing inspection, radon evaluation or mold detection from 1st Choice Inspection Service, please call us at 269-207-9309.
What to Expect from a 1st Choice Inspection
1st Choice Inspection Service offers a state of the art computer generated report that is customized for each individual inspection. This comprehensive report includes digital pictures, as well as drawings, showing proper methods and techniques. Additionally, you can access your secured report through the 1st Choice website, by email, or it can be delivered to you via a printed form or on CD.
As a proud member of NACHI, our inclusive report will address the following areas of your home (where applicable):
Roofing, venting, flashings and trim
Gutters and downspouts
Skylights, chimney and other roof penetrations
Decks, porches, walkways and railings
Eaves, soffits and fascia
Grading and site drainage
Basement, foundation and crawlspace
Water penetration and foundation conditions
Heating systems
Cooling systems
Location and identification of main shut off locations
Water heating system
Water supply system, including all accessible fixtures and faucets
Sump pumps (drainage), with floats that are accessible
Electrical service entrance and meter box
Main disconnect and service entrance
Electrical panels, subpanels, disconnects, breakers and fuses
Electrical grounding
Proper GFCI locations
Fireplace dampers and hearth condition
Insulation and ventilation (where accessible)
Garage doors, safety sensors and openers
Report Overview
1st Choice Inspection Service provides each client with an individually-customized computer generated report, which includes digital pictures for reference. You can access your report from the 1st Choice website, or receive it via email, CD, or a delivered print copy. In addition, we are available seven days a week to discuss any questions or concerns you may have regarding your report. 1st Choice Inspection Service offers a 200% Satisfaction GUARANTEE.
Protecting Your Family from Radon
Not all hazards in your home are easily detected. One of these hazards is radon, a naturally occurring, cancer-causing radioactive gas, responsible for the deaths of over 20,000 people annually. Learn how to guard your family against this silent killer here.
Protecting Your Family from Mold
Even people who believe their homes are sealed tightly against moisture may have problems with mold. Mold and mildew are often hard to detect and can cause allergies, respiratory irritations, or even serious neurological damage. Learn more about mold here.
Home Warranty